Pupil PE and sport premium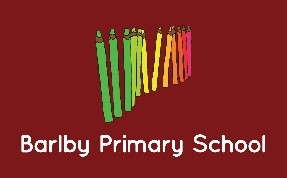 Primary PE and Sport Funding
What is the PE and sport Premium?
The Government has provided funding of £450 million per year for improving physical education (PE) and sport in primary schools since 2013 and this funding is likely to continue until 2020.
This funding is being jointly provided by the Departments for Education, Health and Culture, Media and Sport, and will see money going directly to primary school Head Teachers to spend on improving the quality of sport and PE for all their children. The sport funding can only be spent on sport and PE provision in schools.
All schools with 17 or more primary-aged pupils will receive a lump sum of £8000 plus a premium of £5 per pupil. Smaller schools will receive £500 per pupil.
Possible uses for the funding include:
Hiring specialist PE teachers or qualified sports coaches to work alongside primary teachers when teaching PE
New or additional Change4Life sports clubs
Paying for professional development opportunities in PE/Sport
Providing cover to release primary teachers for professional development in PE/sport
Running sport competitions, or increasing participation in the school games
Buying quality assured professional development modules or materials for PE/Sport
Providing places for pupils on after school sport clubs and holiday clubs
How is the funding used at Barlby and what are the benefits?
Barlby employs a full time Sports Coach to teach PE from Nursery to Year 6
In addition, a portion of PPG funding is used to provide a fruit/vegetable snack to KS2 pupils every day
Barlby participates in 'Go Golborne' and MEND; initiatives which promote fitness and healthy living
A strong partnership has been established with Westway Sports Centre
The benefits;
Barlby pupils access outstanding PE provision for two hours each week
Teachers have been upskilled in the teaching of PE and sport
Barlby pupils have more frequent competitive opportunities to participate in borough and tri-borough tournaments
The range of sports available to Barlby pupils in a school year has improved
After school sports provision has improved significantly
Sporting opportunities for pupils with SEN and those accessing specialist autism provision have increased
The MUGA installed in 2015 is Sport England approved and used daily
Click on the link below for more detailed information.
Number of Pupils and PE and Sport Grant (PSG) Received

Financial Years

2015-2016

2016-2017

2017-2018

2018-2019

Total number of pupils on roll KS1 & KS2

273

282

277

289

Lump sum received

£9365

£9410

£18770

Amount of PSG received per pupil

£5 per pupil

£5 per pupil

£16000 grant plus additional £10 per pupil

PSG remaining

Nil

No funds will remain

Nil

Total spent on PE by the school inc coach, hire of sport facilities and resources.

£28192

£21967 (to Dec 2016)

£27,986
https://www.barlby.rbkc.sch.uk/page/?title=Pupil+PE+and+sport+premium%26%23160%3B&pid=59